Enjoy a brief look at what's making news in the auto world…
Jeep makes alterations to the Wrangler, except under the hood
It can be difficult to visually distinguish one generation of Jeep's iconic off-roader from another, but it should be easy to spot the 2024 edition when it launches this fall. Noticeable is a new grille that's more rounded, and the seven vertical grille slots are more clearly defined.
The interior comes with a standard 12.3-inch touch-screen, considerably larger and more comprehensive than what's in the previous version.
The Wrangler's propulsion offerings still consist of a 285-horsepower V-6, a 270-horsepower turbocharged four-cylinder, a 260-horsepower V-6 turbo-diesel, a 375-horsepower plug-in hybrid and a 470-horsepower 6.4-litre V-8.
* * *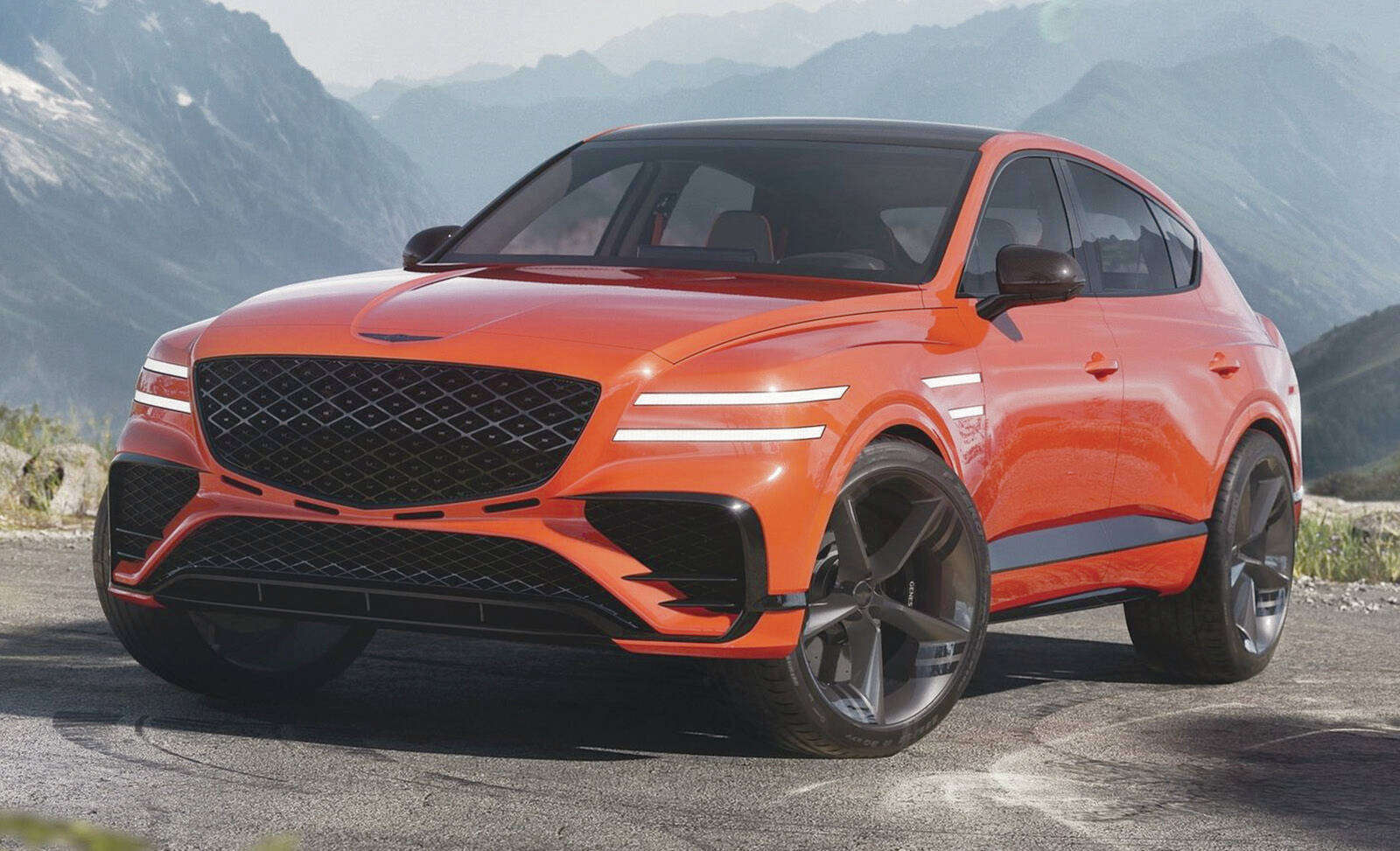 Genesis GV80 takes the coupe route
Hyundai's premium brand joins the likes of BMW, Mercedes-Benz and Infiniti to offer a slope-backed version of at least one vehicle model.
Although Genesis calls the GV80 Coupe Concept, well, a concept, there's little doubt it will join its utility-styled GV80 stablemate for the 2024 model year.
There's a distinctive carbon-fibre roof, widened fenders and unique taillights. A spoiler is also integrated into the hatch opening. To accentuate the vehicle's sportiness, Genesis is likely to offer a 375-horsepower a turbocharged V-6, which is available in the GV80. A battery-electric powertrain option remains a possibility.
* * *
Revised Tacoma pickup to launch later this year
The 2024 version of Toyota's midsize pickup remains under wraps, pending a late-2023 reveal.
The Tacoma is expected to receive a larger, bolder grille that mimics the full-size Tundra's nose and there'll be a more off-road-capable trim level called the Trailhunter.
Also arriving is the Tacoma iForce Max hybrid, expected to have a turbocharged 2.4-litre four-cylinder assisted by an electric motor with a net output of 362 horsepower. A persistent rumour: the Tundra's optional 437-horsepower 3.5-litre V-6 hybrid system will motivate the top-line 2024 Tacoma TRD Pro.
* * *
Toyota's plug-in plans
The automaker is developing a range of electric vehicles but appears in no hurry to bring them to market. Toyota's more immediate focus is hybrid technology, specifically of the plug-in variety.
For example, the new Prius Prime is estimated to provide up to 70 kilometres of electric-only range, up from the 2022 model's 40-kilometre estimate. According to Toyota's chief technology officer, coming plug-ins could more than double the 70-kilometre number within a few years.
That means most plug-in-hybrid drivers could use electric power for all but long-distance driving, when it would supplant the battery pack until it could be quickly recharged. Toyota anticipates such range-extending plug-in batteries could be available by 2026.
* * *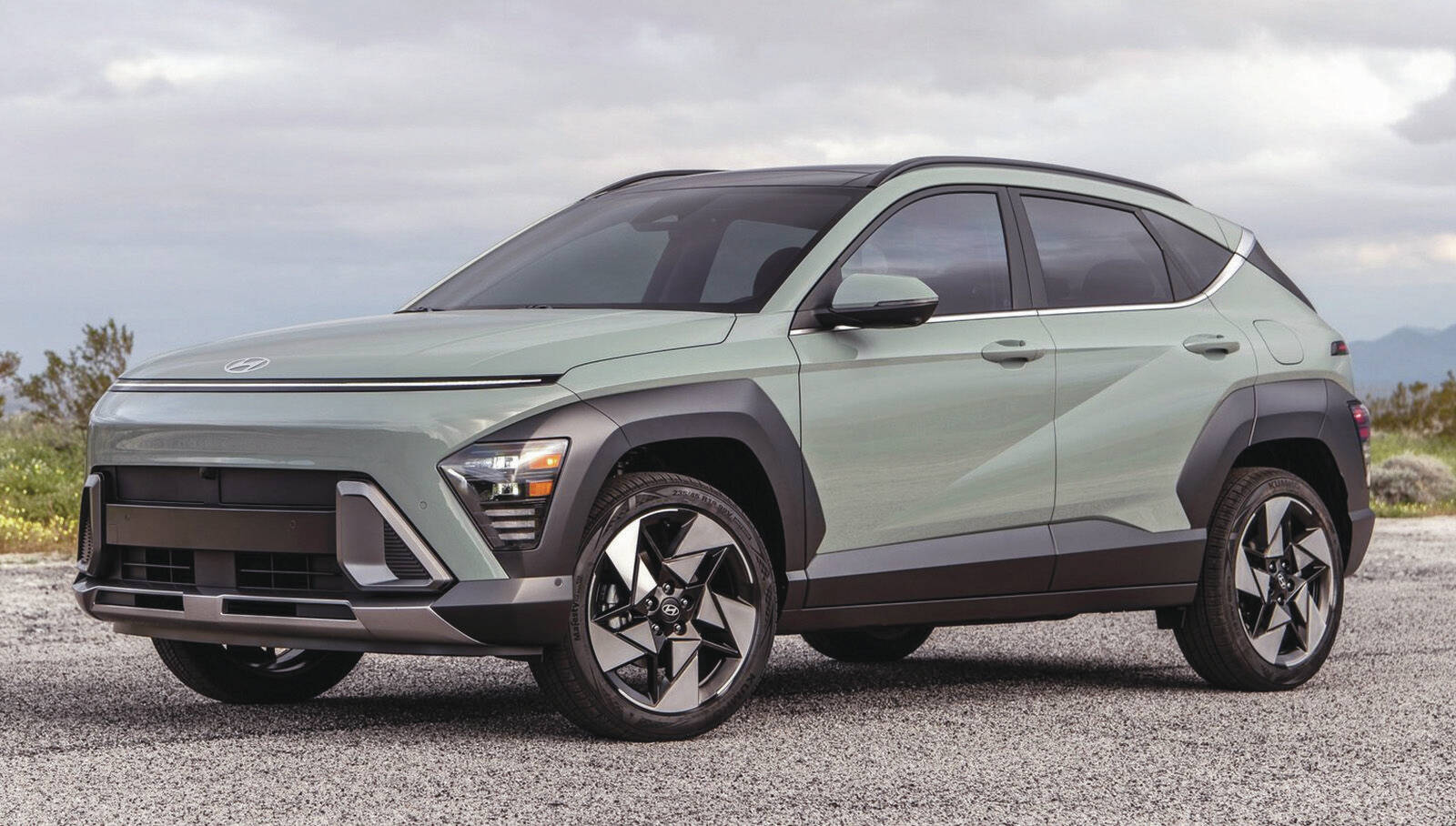 Next-generation Kona – chose internal-combustion vehicle or EV
The 2024 version of Hyundai's popular subcompact utility crossover shows off a rounded nose akin to that of the 2024 Sonata sedan.
Certain Kona models are outfitted with large tracts of protective side cladding — especially around the fenders — to a degree usually reserved for serious off-road vehicles. A slightly longer wheelbase also provides increased space for rear-seat passengers.
Returning are the base 147-horsepower 2.0-litre four-cylinder and the available turbocharged 195-horsepower 1.6-litre four-cylinder, but so far there's no mention of when, or if, the Kona N's 276-horsepower turbocharged 2.0-litre four-cylinder will arrive.
For 2024, there are two battery options for the 201-horsepower Kona Electric, with the larger 64.8-kilowatt-hour pack providing up to a claimed 260 miles (415 kilometres) of range on a full charge. Range for the 48.6-kilowatt-hour model is unknown. The 2024 Kona goes on sale this fall.
TRENDING UP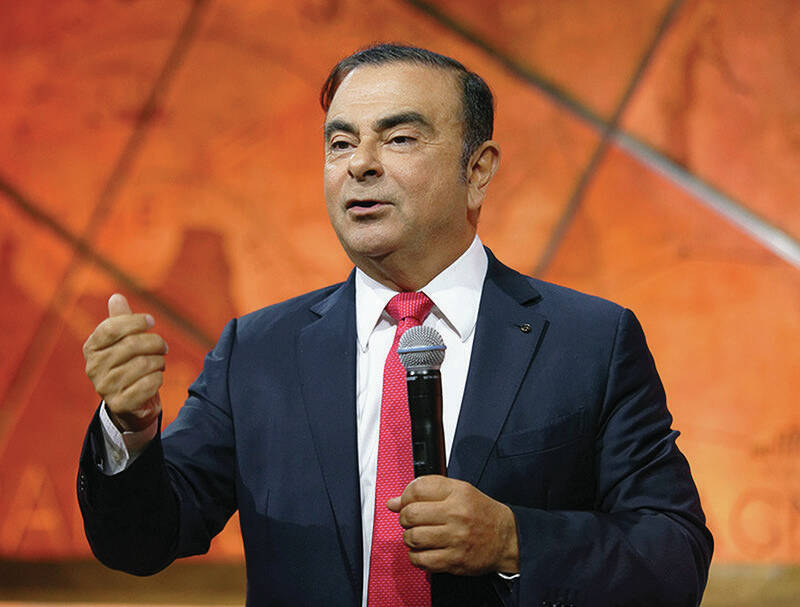 Carlos Ghosn miniseries: Actor Tony Shalhoub will play the former Nissan CEO who was arrested in Japan in 2018 and charged with financial mismanagement. In 2019, while free on bail, Ghosn was secretly spirited to his home country of Lebanon where he remains. The date and network of the six-part series have not been announced.
* * *
Craig Breedlove, 1937-2023: Five-time land-speed record holder Craig Breedlove will be remembered as the first person to hit 600 mph (601.6 mph to be precise), or 960 km/h, in 1965 while piloting his jet-powered Sonic 1 across the Bonneville Salt Flats in Utah. That record was broken five years later. Breedlove died at his home in California on April 4 at age 86.
– written by Wheelbase Media
If you're interested in new or used vehicles, be sure to visit TodaysDrive.com to find your dream car today! Like us on Facebook and follow us on Instagram